AC Campus Online > Announcements
Higher Education
📣 Calling all female incoming freshmen, Grade 12 students, and transferees! 📣
Have you been exploring educational opportunities and trying to find the right college fit? Look no further, your search ends here!
✅ Excellent academic programs
✅ 100% Passing Rate in Board Exams (recent IDLE 2022, RPsy 2022, LET 2019-2023, BLEPP 2023, among others)
✅ 95% Employability Rate
✅ Free* study abroad opportunities
Assumption College takes pride in our comprehensive range of academic programs matched with our signature Ability-based Learning (ABLe) curriculum. We also take pride in the success rate of our graduates, which speaks volumes of the quality education we provide. Lastly, we open doors to a world of possibility through our Study Abroad Program, which serves as our commitment to providing a holistic educational experience. So if you are searching for a college experience that combines academic excellence, high employability, board certification, and global exposure, you can find it only here at Assumption College— right here, right now. ✨
__________________________________________________
APPLICATION FOR SY 2024-2025 NOW OPEN
Inquire here: http://bit.ly/College-InquireNow
Join our open house on Nov 11! Scan the QR Code or go to https://bit.ly/AC_OpenHouseNov2023
Contact Us:
College Admissions Office
🌐 Virtual Admissions Hub: bit.ly/AC-CollegeAdmissionsHub
☎️ Landline: +63 2 8817 7773 or 8817 0757 Loc 2050
📱 Mobile/Viber: +63 927 966 2341 / +63 926 728 0980
📧 Email: admissions@assumption.edu.ph
*Refers to the tuition fee of the overseas institution partner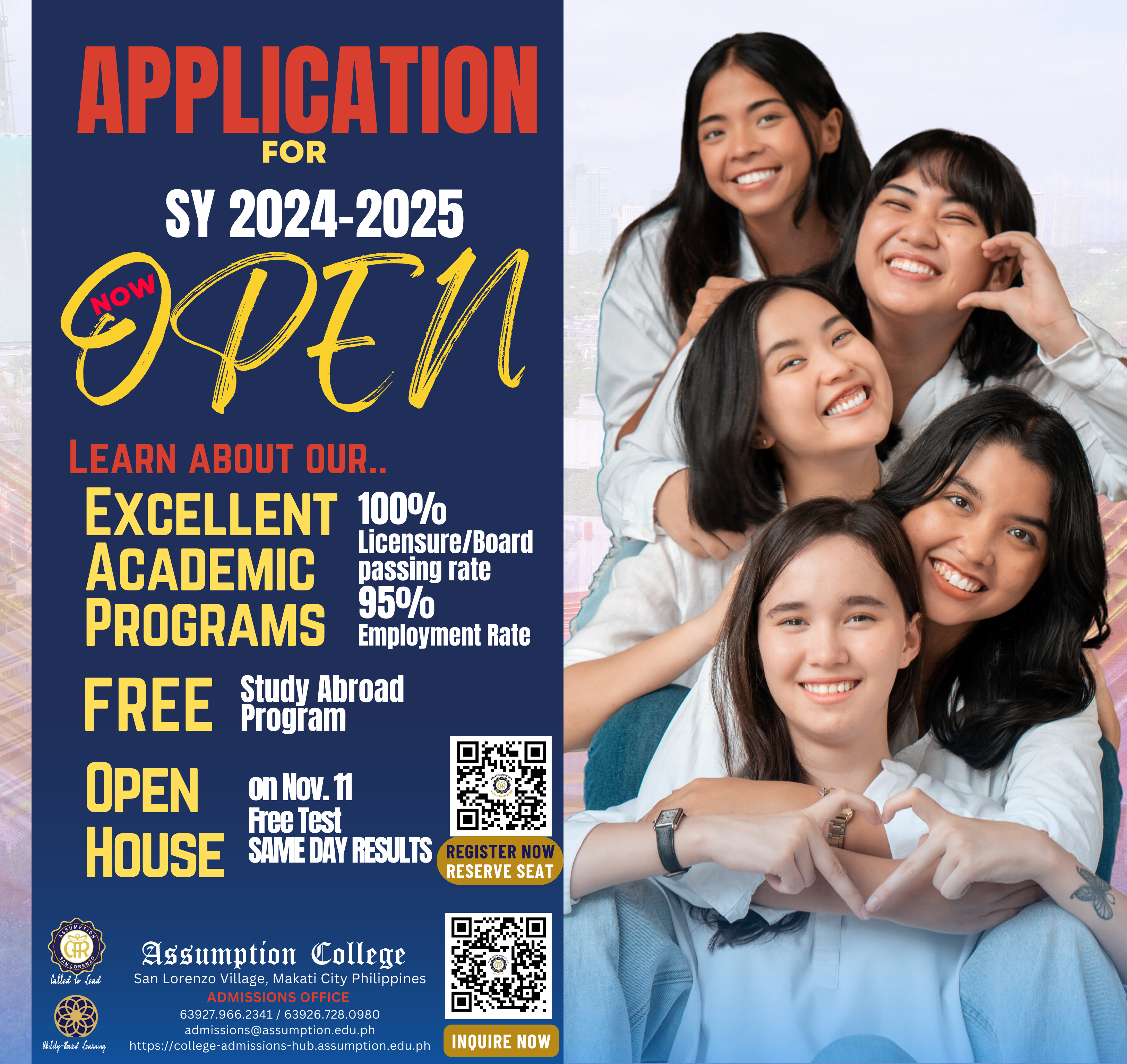 ---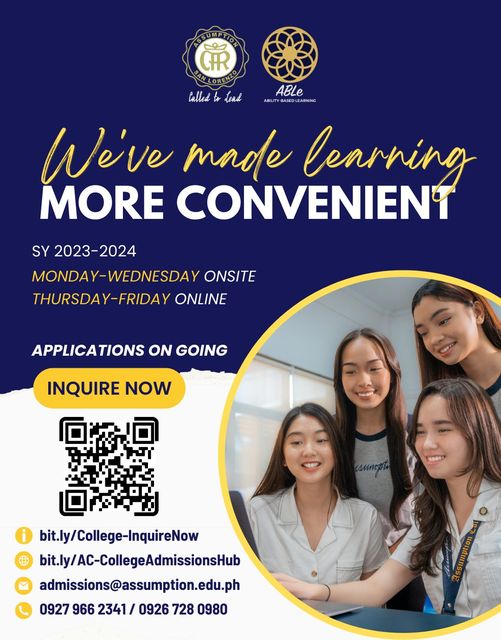 ---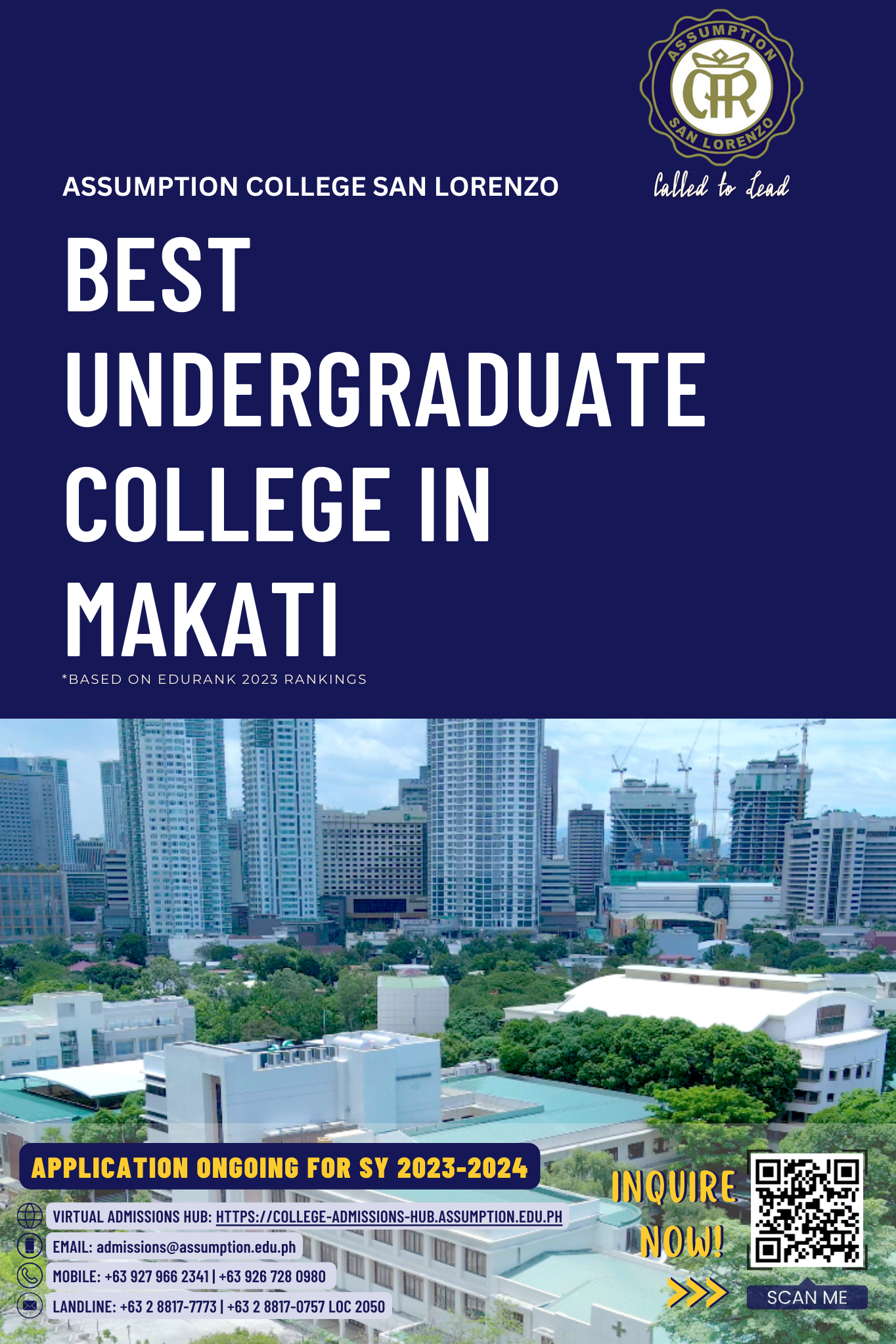 ---
Posted November 11, 2022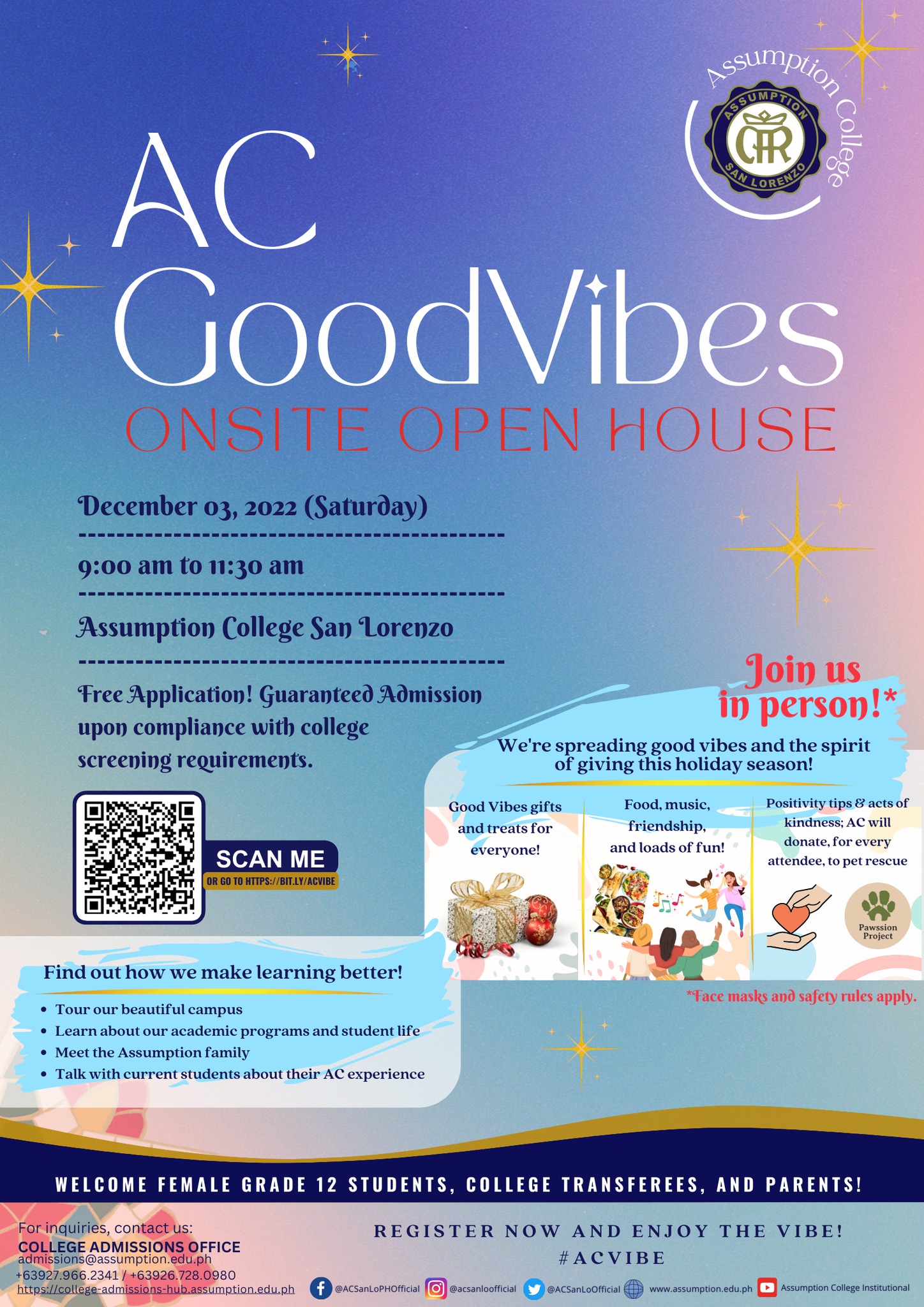 Posted: October 19, 2022


_________________________________________________________________________________________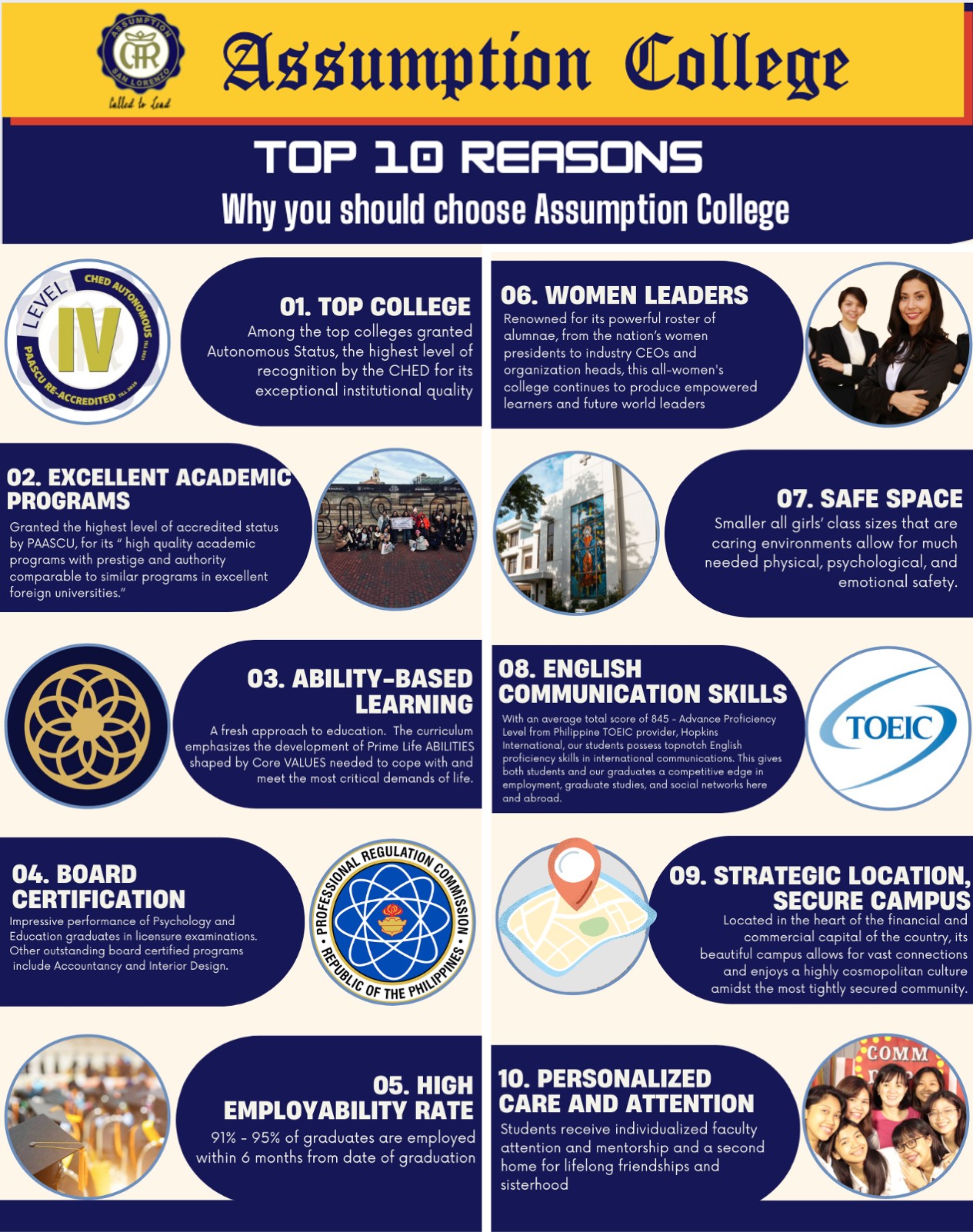 You have concerns, perhaps you are worried. Despite these trying times, Assumption College Makati will continue to be of service. Don't hesitate to send us a message and allow us to assist you and respond to your needs.
read more