Learning at AC
Prime Life Abilities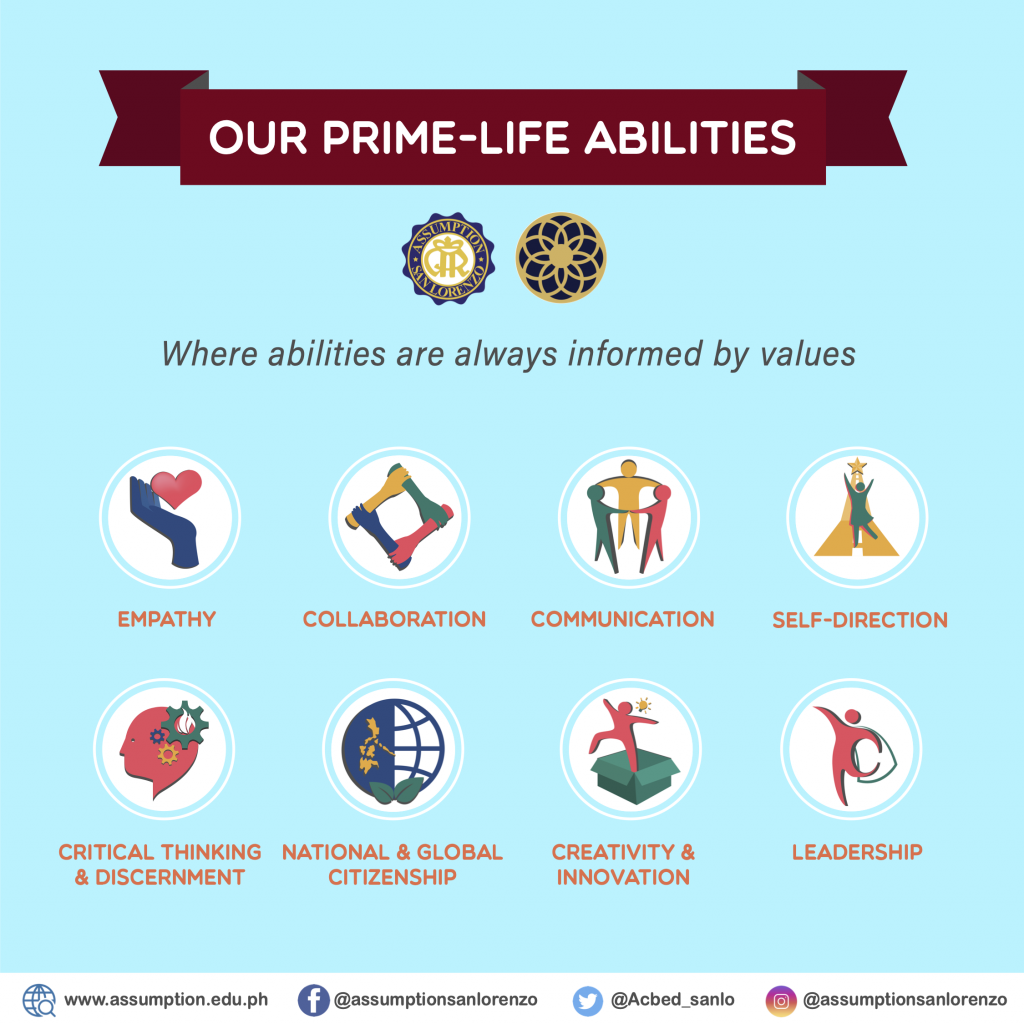 Empathy – Women who are one with and respond to the feelings and realities of others.
Creativity and Innovation – Women who generate, develop and apply original ideas in actual and new contexts to produce viable solutions for identified problems.
Self-Direction – Women who take responsibility for her continued learning and shows self-knowledge as she assesses her own performance accurately and critically.
Collaboration – Women who engage in a concerted effort to learn, solve problems, address issues/realities and achieve goals together.
Communication – Women who receive and convey information and ideas as a means of connecting people and places.
Critical Thinking and Discernment – Women who integrate faith and reason as she reflects, discerns, makes decisions and acts.
National and Global Citizenship – Women who are interested and have an awareness of national and global realities and their interconnectedness as she works with others for the common good.
Leadership – Women who are able to influence a group of people, guided by integrity and ethics, to take transformative action in their own sphere of influence.
Learning at AC, Prime Life Abilities