Action Now > Faith & Spirituality
Braving the Frontlines
August 2016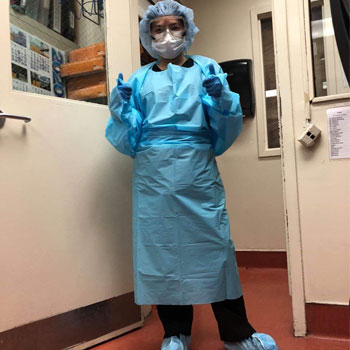 Margret Dayao Gabriel graduated in 2004 with a degree in BS Psychology.  Today she is a registered nurse at the Bellevue Hospital in New York. She is one of the many Assumption graduates braving the healthcare front lines during the Covid-19 pandemic.
Armed with their faith, Assumption women press forward, act bravely, and save lives.
"… form women of faith…women of action…"
Saint Marie Eugenie of Jesus
Founder, Religious of the Assumption
Action Now, Faith & Spirituality
Dr. Angela Fabiola Regala officially took her Oath as the 10th President of Assumption College during her Investiture Ceremony held last August 26, 2020. At the momentous event, this was speech she gave.